First Weekend in an RV, What Do I Do?
Purchasing an RV can often be an exciting yet nerve-wracking time. When you travel in an RV, you have to understand various items to make sure you have an enjoyable experience and make memories that will last years to come. We have had many people reach out and ask about what they need for their first weekend in an RV.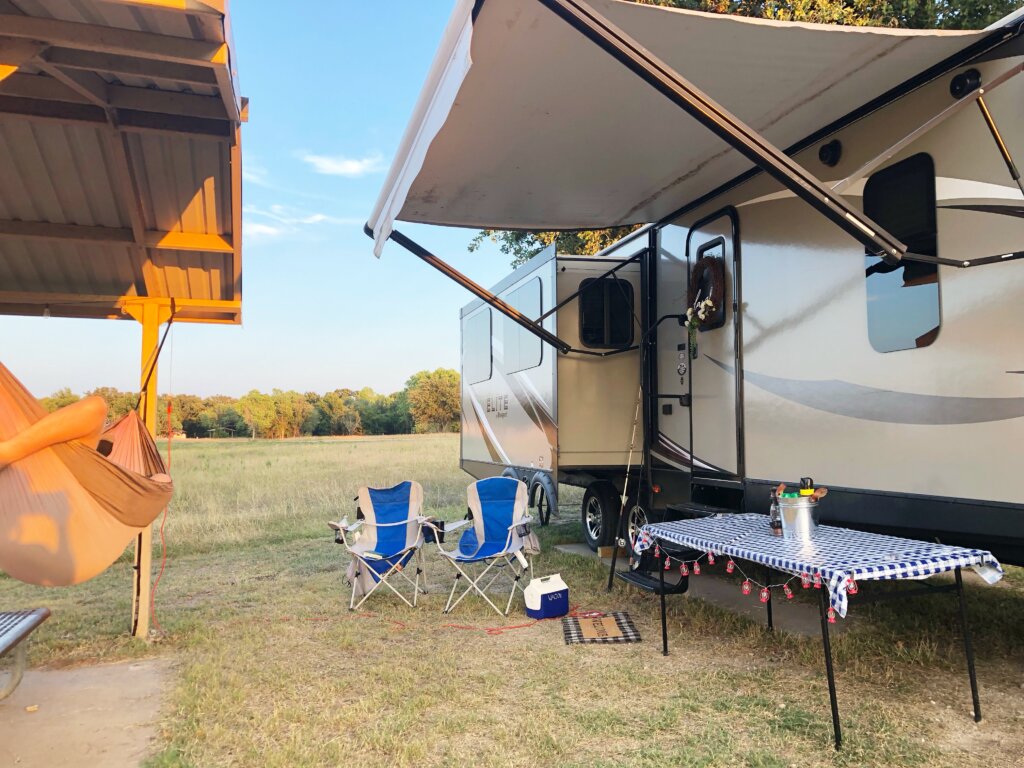 While there are a variety of things you can bring with you on your trip, there are a few items that are must-haves to ensure a successful trip.
By taking the time to pick a good site, you can minimize any frustrations that come with parking your trailer. Also, purchasing a water hose, sewer hose, water filtration system, and propane will help you have what you need.
We will break down the absolutely necessary things to have on your first RV trip to make for a carefree trip for you and your family.

The most important step you can take for your first weekend in your RV is to choose a good site. The last thing you want to have happen is to get to a site that is nearly impossible to back into and start your trip on the wrong foot.
Campendium is a great resource to read reviews and narrow down where to camp. Another thing to keep in mind is the size of your site. If your RV is 35 feet long and the site says it's 35 feet long, it may be a tight fit.
We always recommend getting a larger site for two reasons. One, it is easier to back into with more space, and two is that it allows room for your tow vehicle.

When booking on sites, there are often comments on whether the site is sloped/level or in sun/shade. It is crucial to read these notes because an RV on an unlevel full sunspot is not a fun experience for anyone.
Hooking up your 35 foot trailer for the first time can be an overwhelming task, but with a system in place and a little guidance, you can be on the road in no time.
The most important aspect of towing your rig is to have trailer brakes as well as sway bars. Towing brakes give your truck, or tow vehicle added support when it comes to braking and will go into action anytime you break.
Trailer brakes give you incredible peace of mind and give you more confidence and security as you drive down the road. Sway bars help keep your trailer from swaying side to side and help you drive more securely.
When it comes to setting up, you MUST have a cordless drill to move your jacks. Make sure you have a ¾ inch socket, and putting your jacks up and down will be a breeze. Wheel Chocks are another great and frugal investment. Wheel Chocks simply go under your wheels and hold them in place, which is very helpful when you are on any time of incline.
Lastly, leveling blocks are a great thing to have on hand to make leveling your rig easy.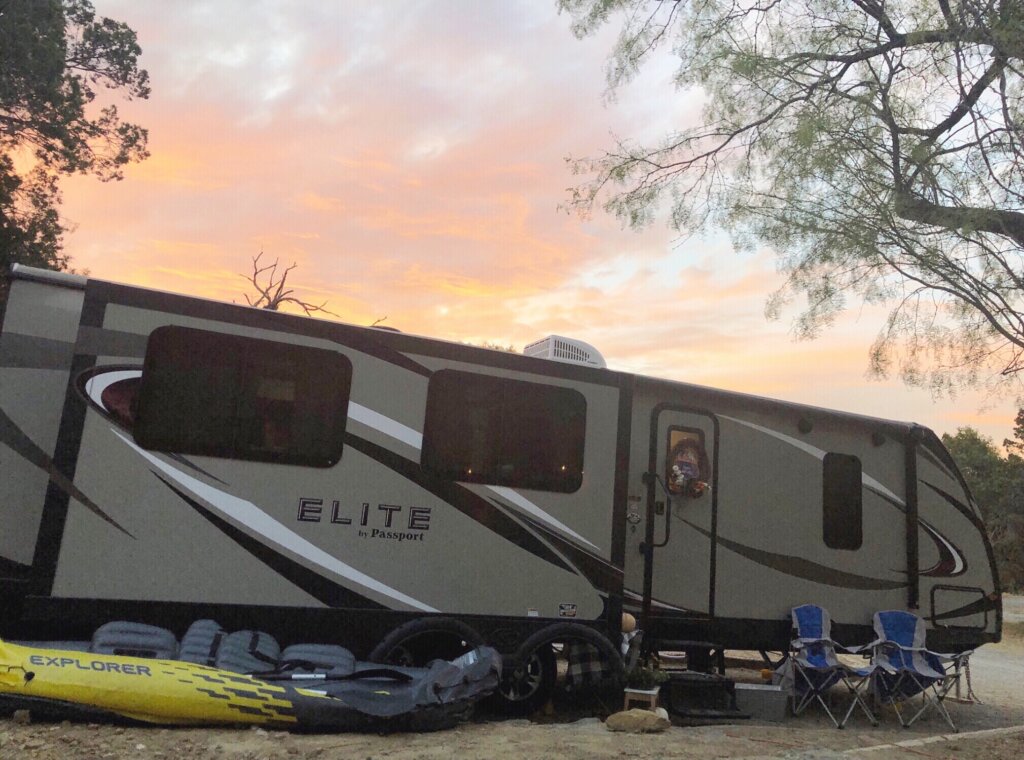 Your first weekend RVing, you will need to make sure you have a water hose. We recommend having a shorter hose(25 ft) as well as a longer hose(50ft) because every site is different. There are some campgrounds that only have water in a centralized location, whereas others place the spigot behind the trailer.
Most campgrounds will have an easily accessible water hookup right next to your electricity hookup, making it so easy to hook up and have water in your trailer. Leave your black and grey tank valves closed until you are ready to dump to have more pressure when you dump all of the water and waste.
If you are staying at partial hookups or boondocking, be extra intentional to watch how full your tanks are getting, so you don't overflow your tanks. You can check the level of your tanks by utilizing the control panel. It is also worth noting to watch your showers and sinks. If your tank is full, you will see these begin to back up and hold water. All you need to do at that point is drain your tanks, and you are good to go.
Find more information about RV water here.

Propane on a trailer is what provides you with heat, as well as what runs your stove and oven. When you are camping in colder temperatures, propane will keep your rig and pipes heated well.
Investing in a small space heater can thoroughly heat your trailer, fifth wheel, and motorhome well without dishing out a ton of money refilling your propane. Leaving your heater on constantly can run through propane quickly, so if you do decide to leave it on for a long time, make sure you have backup propane.

You will also need a sewer hose to have a successful first weekend RVing. A sewer hose attaches to your trailer, and then the other end attaches to space in the ground. This is where all of the wastewater and waste is poured out of your trailer.
As mentioned earlier, it is important to keep your grey, and black tank closed until it is time to dump so you have added pressure to expel waste. No matter if you are dumping at a full hookup site or a dump station; there are a few supplies you will want to have with you.
One is disposable gloves. We keep ours in the outside storage for easy access. You will be handling a hose that holds waste, which is not something you want to use your bare hands for.
Another is a hose to clean out your sewer hose. Most times, at dump stations, there is a hose you can use, but we have an extra one for those sites that do not have a hose. You absolutely don't want to use your RV water hose to also clean out your sewer hose.
Typically, many trailers have a spot in the bumper that you can place your sewer hose, so you don't have to have it with any of your other stuff.
RVing is truly such an amazing adventure and with this list to get you started, you will be on your way to enjoying many RV trips in the future!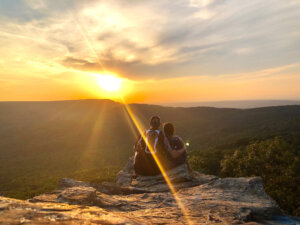 Here is to unravelling this life we love one adventure at a thyme.