Top 5 stops in Salado, Tx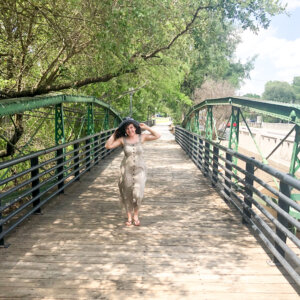 You may or may not have heard of the small town of Salado, Texas, but one thing is for sure it boasts an immense amount of character and charm. Around every corner, there is a quirky artistic aspect that makes Salado a unique and one-of-a-kind destination. From breweries to glass blowing there is something everyone will enjoy in Salado, TX.
Try your hand at Glass blowing
If there is one thing the town of Salado is known for it is its vibrant art scene. There are all types of artists around Salado and you will see art scattered all over town. One infamous type of art that you must stop in for is glassblowing.
At Salado Glassworks you can sign up for a class where you can learn all about glassblowing as well as create your own one of a kind masterpiece. Glassblowing is an incredible art form and I didn't realize the details that went into each piece until we visited.
When I visited with my mom, we created a glass egg for Easter and could add in the colors and design we wanted. Must stop on your visit to Salado!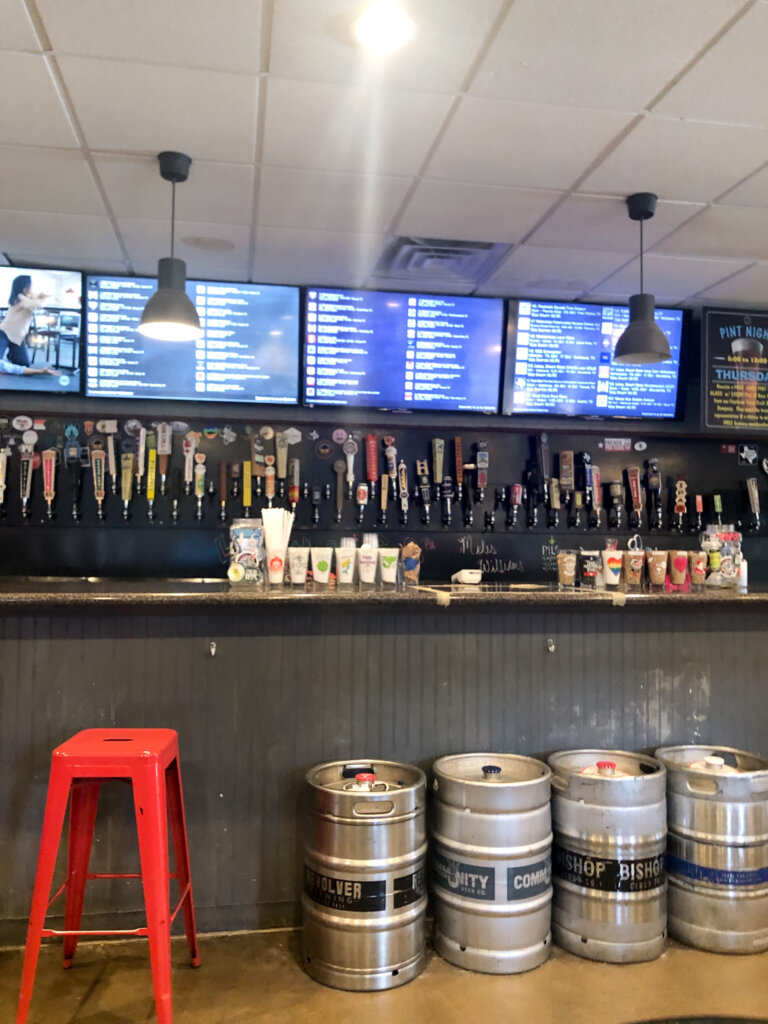 Taste local beer
There are several breweries in Salado and each one has an entirely different vibe. We visited two on our most recent trip and we loved both because they were both drastically different.
Our favorite was Barrow Brewing. Located on Salado Creek, there is a huge area to sit outside under shade or out in the open. They also have a lawn where people lay out blankets and bring lawn games. While we were visiting they had two food trucks that were serving BBQ and Pizza, perfect for a night out.
Another amazing spot to stop for a brew in Salado is Chupacabra Brewery. Chupacabra has over 60 local Texas beers as well as over 250 wines for you to choose from. You can also grab a bite to eat at the restaurant next door and they will bring it right over to your table when it is ready!
Spend a Day at the Lake
Just outside of Salado, about twenty minutes away, is Stillhouse Hollow Lake. Stillhouse Hollow Lake is a beautiful spot to RV or camp with many spots being right on the water.
You will see people doing all kinds of water activities from boating to fishing to simply swimming. It is also a great place to catch an epic sunset. Stillhouse Hollow Lake is also well known for Scuba Diving and there are various dive shops located on the lake.
Shop the Day Away
There are shops scattered all throughout Salado's main street and each one offers something unique.
The Shoppes on Main are fun because there are various vendors within one area, allowing you to see diversity in one space. There is even a little cafe in the back to grab some coffee or a bite to eat.
Mudpie Pottery is a must stop too with over 40 types of fudge inside at Sir Wigglesworth Fudge and handmade unique pottery of all shapes and sizes. Mudpie Pottery is home to the original microwave egg baker and is one of their best sellers every single day.
Another neat place to stop during your visit to Salado is 21 Main. 21 Main is full of unique home decor and fantastic gifts for every occasion. While visiting 21 Main, stop in at Lively Coffeehouse that is tucked into the perfect little space just around the corner.
Learn to Throw Pottery
One place that is still on our list is Ro Shaw Clay Studio. Located near Barrow Brewing, you can buy a custom growler that is just begging to be filled up with some of the great Barrow brews.
Ro Shaw Clay Studio offers beginner classes, date nights, and more and you can create your own unique one of a kind piece of pottery to enjoy.
While this is not all that you can embark on during your trip to Salado, these are some of our favorites spots and our top recommendations.
Find other Texas travel towns here.
Here is to unravelling this life we love one adventure at a thyme.