RV Internet On the Road, What Do You Need?

Before we ever set out on the road we knew that one thing had to be in order…RV internet. If we wanted this lifestyle to work we had to have a way to work on the road so researching and brainstorming how to get the best internet was imperative.
What we didn't want to have happen was arrive at a campsite and soon realize we couldn't stay because the internet wasn't good or have to cut our whole full time adventure short because we couldn't work successfully on the road.
These are a few things we learned along the way that have helped us continue to work while on the road, find good RV internet, and make sure there is internet at every site. I only recommend products I stand behind as always all opinions are my own, certain affiliate links will give me a small commission.
Our Favorite Products 
Wireless Hotspot | Verizon JetPack
Hallelujah Praise the Lord and pass the gravy, this little jetpack has made working on the road an absolute breeze. We purchased the unlimited plan and we can carry the little jetpack wherever we go.
When we purchased our Jetpack we got a great deal for $80 a month for unlimited use and we have definitely gotten our money's worth. Just last week we took it to the beach and with the service being rough we could turn it on and get reliable internet right where we were. Paid Monthly
Wireless Hotspot| AT&T Hotspot
Call us crazy but we also have the  AT&T  booster because we didn't want to end up at our campsite and find out that Verizon wasn't working and was completely out of options. Having our AT&T jetpack as well as allowing us to have two options for good reliable RV internet.
You may be thinking why don't you just call the park office and ask them, you see we do that every single time but we have run into some issues. We have been assured by park personnel that their campground has great Verizon service only to find out that it's very weak and unreliable.
We are incredibly confident when we have two options to choose from for the internet and because our Full Time RV Journey depends on having good RV internet, we will pay a little extra for it! Paid Monthly
Cell Booster | We Boost
  This device boosts the strength of the cell phone signal and is attached to the inside and outside of your RV. We researched different types of cell boosters and came across We Boost which was specifically created for RVs.
When we purchased our trailer we had the RV dealership install it and it was easy peasy lemon squeezy. You could install it yourself, we just weren't totally fans of putting holes in the outside of our new RV so we let the professionals handle that. Paid One Time Purchase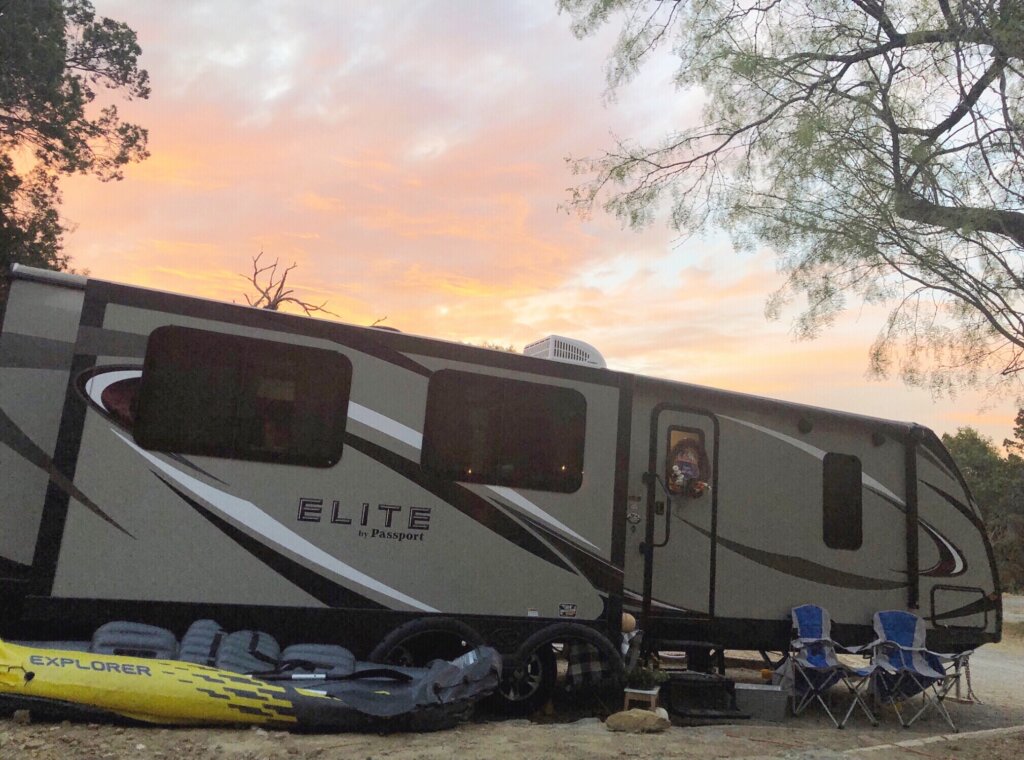 Finding RV Internet Resources | Campendium & Reservation.gov
Both of these websites are wonderful for initially finding out if each campsite has cell phone service and what kind of service they have. Users can log in and review the campsite as well as enter the type of service that is at the campsite, the strength of the service, and if there is no service at all. I would still recommend double checking with each specific campsite before you take off towards your destinations. 
Here is to unravelling this life we live one adventure at a thyme. For more RV tips and travel guides click here.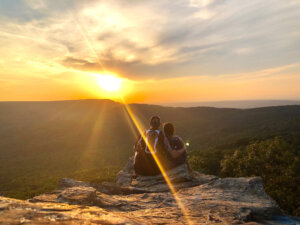 With Joy,
Paige