Fairfield, Texas
While we were staying out at Fort Parker State Park I decided to go adventure around the neighboring towns. One town I found was Fairfield Texas, I found a cute couple places worth a stop in Fairfield. There is also a State Park in Fairfield, Texas that we didn't get a chance to visit. This is in no way everything to do in Fairfield, just some of my favorite finds. Happy adventuring friends!
Armadillo Emporium |Shopping Heaven : The moment I walked into this shop I was in awe of how humongous this store was and in order to see everything I would probably have to walk through five times. There are antiques, gifts, homemade gifts, jewelry and more. I would call this a one stop shop you can find all you need in one store! Times | Tues-Friday 10-5:30 Sat 10-3
Coopers Peaches | All the Peach greatness : Located in a Gas Station, I almost flew right by this little gem. As you go inside you are greeted with samples of many different products and an assortment of peach related items. They have other produce as well and have tons of canned salsas, jams, etc. I tried the Peach Salsa when I first arrived and I was hooked, although I wanted to buy them out of their delicious peaches as well. Absolutely worth a stop! Times | M-Sun 7am-9pm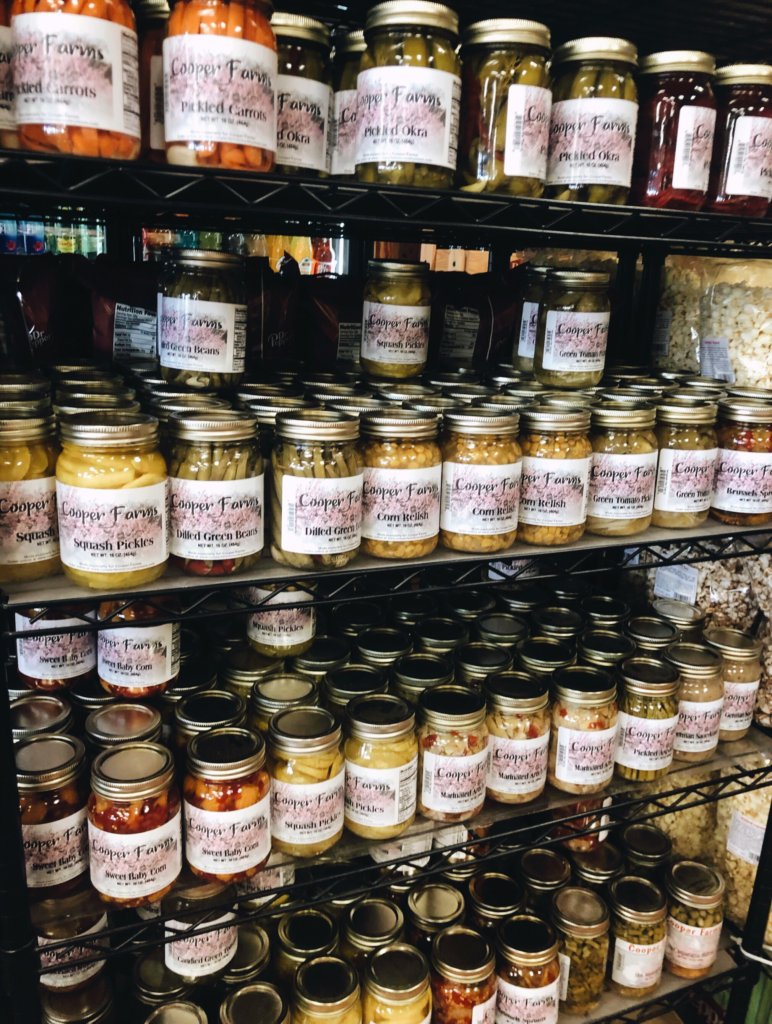 Here is to unravelling this life we live one adventure at a thyme. To find more Unravelled Thyme travel guides click here.
With Joy,
Paige