RV Living with Dogs

People look at me like I have four eyes when I tell them we Full-Time RV travel with a Great Dane and Lab. They are always shocked that we travel around with two large breed dogs and always wonder where in the world we fit them.
What they may be surprised to hear is our Dane may still have a hard time getting up the RV steps, but has no problem curling up into the tiniest ball on the couch. I compiled a list of tips on how to RV with Dogs to make it simple and easy breezy.
***Unravelled Thyme works with affiliate programs, some links may result in us making a commission off of a sale.
Continue reading for tips and tricks to make RVing with Dogs easy.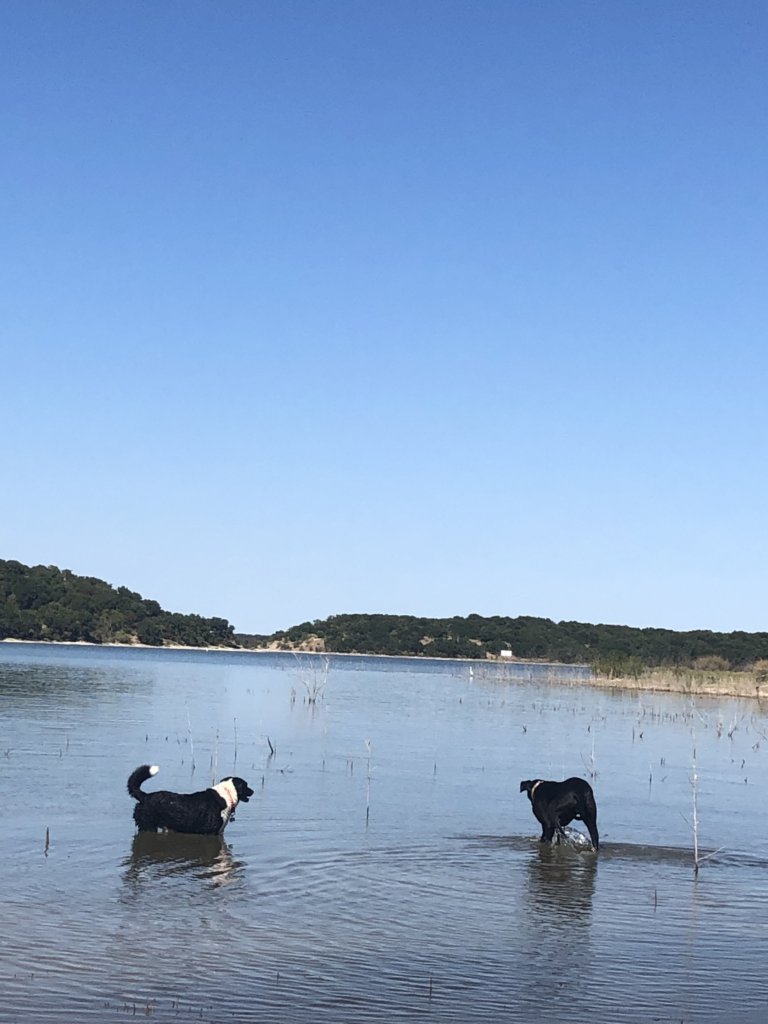 Run Fans | It may sound weird, but we have a fan in our bedroom and a small one in our living room. We need the sound to sleep but what we didn't realize was just how useful they really are. With the fans on, the dogs are so much less likely to hear the random noises outside a.k.a no lab barking in a tiny space. Praise hands!! Fans have really been a game-changer for our lab, our Dane could care less about the sounds.
Keep Hook by the Door | Sometimes when we travel, during the week there really is barely any other RVs so we just let the dogs out into our temporary "yard." They stay close and explore just around our sites. There have been a couple of times where we have needed to grab the leashes quickly whether it be another dog or animal. We place the leashes on a hook right inside the door for easy access when we are outside. We can grab them from the steps and it takes the stress away from trying to find them quickly.
Water Bowl | We have one water bowl in the kitchen that our dogs use. To keep water from going all over the floor we place it in a small tin dish. Keeping the water in this dish has saved so many water spills from accidentally punting the water bowl or anytime our Dane drinks(cue the crazy drinker). It has saved us from many could be water disasters!
Waste Bags | Okay, this may be self-explanatory, but if you travel full time you have to pick up after your pet. You also go through these bags quicker than you may think. We have a small bone that is full of them that attaches straight to the leash so they are always with us. We also grabbed a bag of 7 or 8 of them because it's the worst when you run out and you are not prepared!
Training Treats & Training Bag | Surprise, when you travel you will encounter all the animals…at least we have. Your dog has got to be ready to encounter deer, armadillos, rabbits, squirrels, 5 thousand other dogs, and more. Let me say that not every dog you see at campgrounds will be trained and your dogs better be able to keep their cool when other dogs do not. During the week we do training for them to leave it, stay with me, and let's go, then I take them out during the weekend and work exclusively one on one with leave it with all the distractions! Our Lab still needs some work but he is slowly but surely catching on! Give your dogs the chance to succeed by preparing them for the situations they will encounter!
Chew Toys |Our Dane loves bones to chew on in the trailer. There isn't really room to play inside so she goes and grabs a bone when she isn't taking her fourth nap of the day. Bones are great for giving them something to do without much room. Don't get the messy ones though, we stick to the wood, antlers, or artificial bones!
Place for Food | If you didn't already know, Danes can clear out some food aka we need a stockpile of food. Tiny Living means being smart with your space. There is a little corner between our entertainment center and couch that perfectly conceals a plastic container for our food. The container keeps the food fresh, out of sight, and gets rid of the giant bag of food. The exact one we use has a small container on top for treats too!
ID Tags | We just got these ID tags to add to their collars and we love them. We cannot stand the jingle of the metal tags against the collar and they kept getting caught on stuff. We found these rubber and metal personalized tags that slide onto their collars. It is so imperative to have these tags on your dog when traveling because you are in so many new places. Our Dane gets scared by everything so we are terrified she is going to get spooked and run off, so we HAD to have a contact id tag on her. They are super cheap too, worth every penny!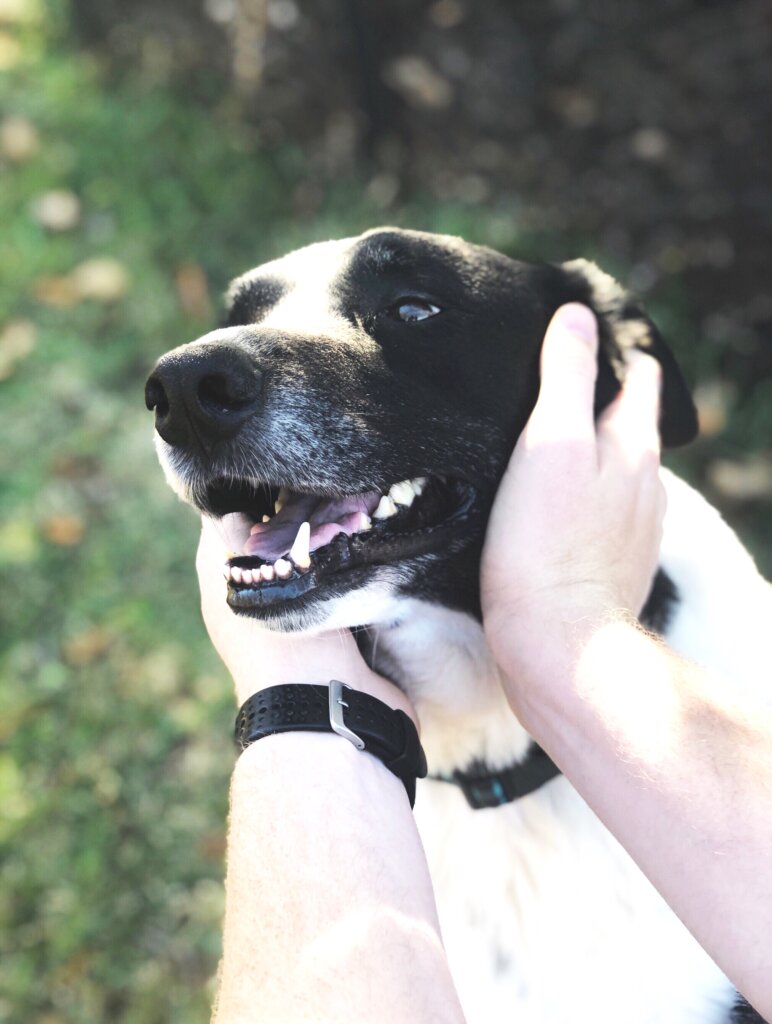 These are some things that we find that help make Full Timing with dogs even easier. RV living with dogs doesn't need to be complicated. I'm convinced they love this lifestyle just as much as us because they get to hike and swim almost every single day!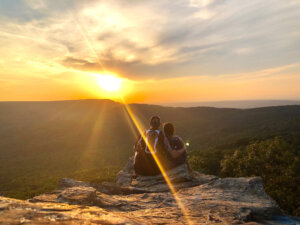 Here is to unravelling this life we live one adventure at a thyme. To find more guides on travel and RV life click here.
With Joy,
Paige