Holland Michigan | Travel Guide
Holland & Surrounding Towns | Michigan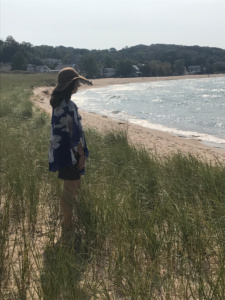 Michigan, Michigan,  Michigan you have a piece of my heart. I absolutely fell in love with the quaint and unique little towns all along Lake Michigan. As you drive around it almost feels as if you are in a Hallmark movie because of how precious everything is. There was such a presence of calm surrounding Holland that it was a great place to go to rest and soak up the stillness. Everywhere we drove every home had perfectly manicured yards and every single house was charming and had its own personality. As we were driving I decided that because I am not a fan of the snow I could just move one of the houses down to Texas, sounds like a plan huh? I loved every minute of our adventure around Lake Michigan towns and cannot wait to go back.
Holland
| Red Lighthouse |

If you are going to stay in Holland Michigan, make sure to get the whole experience by renting an Airbnb as close to the water as you can get. We were extremely lucky as our house we rented was a short walk away from the Big Red Lighthouse. It was a gorgeous little walk and there was beach all around. Across from the Lighthouse was a public beach and there was a small beach right next to the Lighthouse. We thoroughly enjoyed watching the boats come and go, burying our feet in the soft sand, and soaking up all the beauty.

| Farmers Market |

Oh my lanta, grab all your shopping money and go. Holland Farmers Market is every Saturday and Wednesday and my oh my is it worth your time. Miles upon miles of fresh gorgeous produce, hand picked flowers, homemade beef jerky, and more. It just makes you want to fill every shelf of your pantry with produce because it all looks so good. We went in September and it was absolutely one of the best produce markets I have been to! Make sure to bring mooola and clean out your entire car so you have room for all the greatness you will buy.

| Annas House Restaurant |

 When we entered Annas House we were taken back by how cute it was and we knew we were in for a treat. You could say peer pressure works, even for breakfast because once one of us zoned in on the biscuits and gravy we all ordered some with a side of tater tot casserole. Our table quickly became a sea of biscuits and gravy and there was not one ounce of complaining to be heard. I was praising the Heavens above that I had worn my stretchy pants that day because it was the bomb. com. I am pretty sure we would have licked our plates if we weren't in public.

| JB and Me Store |

Cute, cute, cuteness. You know when people ask if there is a store you would want in your home? Besides Target, this would be my store. They sold clothes, housewares, and it smelt like Heaven the moment you walked thru the door which automatically makes you want to buy something. Every town we went to along the coast of Lake Michigan had so many cute little boutiques that I was thankful I didn't live there or I would be flat broke.

| New Holland Brewing |

Blue Cheese Burger a.k.a I would eat one every day if calories were not a real thing. We had their Pumpkin ale and it was different because it had strong flavors of cinnamon and nutmeg but I ended up really liking it. We really enjoyed our lunch there because the atmosphere was truly neat, the beer was great, and the food was yummm.

| Meijer |

Think Walmart, Michigan Style. The main reason this made its way onto my list is because how many cute clothes they for extremely frugal prices. Everything was buy one get one 75 percent off or super discounted and everything was really cute. Plus it is a grocery store so you could kill two birds with one stone.
Saugatuck
| Ida Reds |

Cute little restaurant that serves downhome Breakfast cooking. It was packed when we got there but it was well worth the wait.

| Mt. Baldhead Climb & Overlook |

It is quite the trek up 282 stairs, but once you get to the top you have a pretty view of the marina. Another neat thing you can do is hike up the stairs then walk over two small hills and you will be at Oval Beach.

| It is what it is Shop |

A fun store of all kinds of cute knick knacks and gifts. I felt like every time I walked thru i would see something new. It was a neat place to look for gifts for your friends and family.

| Oval Beach |

You can drive to Oval Beach and park right in front of it. It was such a pretty beach, the sand was incredibly soft, the water was so pretty, and if it is too cold to go for a swim you can always sit back and watch the many boats that scoot across the horizon.
Grand Haven
We stopped in Grand Haven just long enough to peruse around the shops. They had such a cute assortment of boutiques that we did not have any trouble spending a few hours here. I discovered that as we traveled around Michigan that every small town carries so much charm and uniqueness and Grand Haven is definitely one of those towns. Go adventuring around the small towns along the shoreline of Lake Michigan, your heart will be full.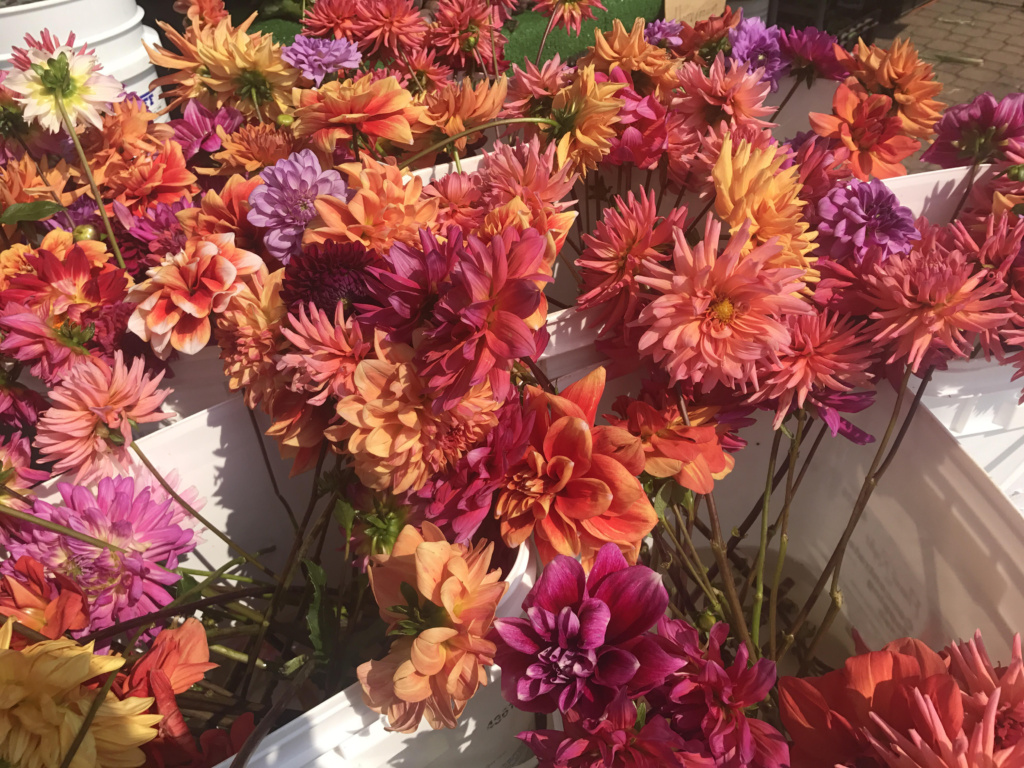 Here is to unravelling this life we live one moment at a Thyme,
With Joy,
Paige