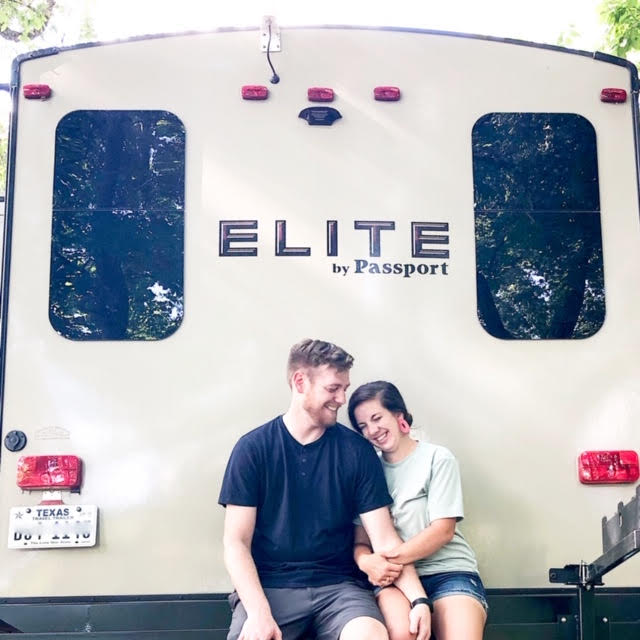 On July 21st, 2019 we took off in our 35-foot travel trailer with two fur babies to become a full-time RV family. We sold or donated 90 percent of our belongings in hopes of pursuing a life of adventure full of memories, not things.
We found ourselves getting bored with the mundane and we were tired of not having enough energy after everything was said and done to pursue our joys of adventure and the great outdoors. We decided to take a leap into the unknown and left behind a life we were used to, to uncover a life that was unexpected.
We are traveling around the United States uncovering hidden gems along the way. Along our journey, we have grown an insanely immense amount. We left behind things that now we realized we never truly needed.
As time has gone on we have seen where our time that we spent trying to just keep up is now being invested so much more in friendships, outdoors, and passions.
Take the leap, take the chance, go for your dreams wholeheartedly.
Are we going to buy a house? Of course, but right now we are over the top content exactly where we are. Are we going to have kids? God willing, but we are in no rush and you could absolutely do this lifestyle with kids. Are we crazy? Maybe, but I'd rather be crazy than live a life that I wasn't content with.
Don't be so focused on the future that you miss the journey you are on.
We love our life as a full-time RV Family and we haven't looked back!

To learn more about Unravelled Thyme and see our travel guides and more click here.