Baton Rouge Travel Guide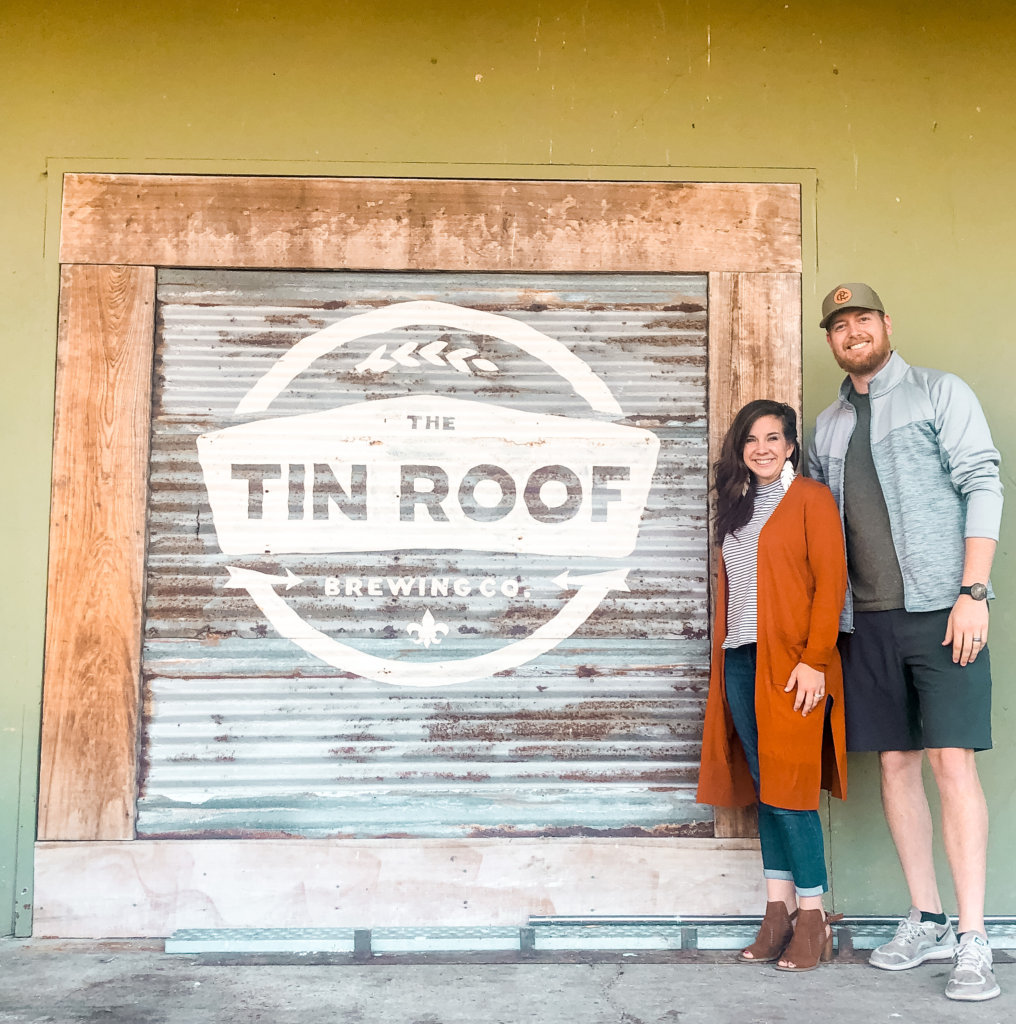 Crossing over the bridge into Baton Rouge is so neat, being able to see the entire town from an absolutely different vantage point. As you cross over you will see the Baton Rouge River Walk and the lively downtown buildings. We adventured around Baton Rouge and we still didn't get to do every single thing we wanted to, there is a lot to choose from! We ran into locals that taught us how to say words that we were totally butchering such as Lafayette, and Atchafalya. We loved our time in Baton Rouge, please know that these are our favorite places we visited and recommend, this in no way is every single thing you can do in Baton Rouge. Whether you are passing through or staying somewhere local, I hope this Baton Rouge Travel guide helps you discover amazing places within Baton Rouge. Parts of this trip were sponsored by Visit Baton Rouge, but all opinions are my own.
Louisiana's Old State Capitol Building | I absolutely fell in love with this place. The moment you walk in you are surrounded by incredible colors, architecture, and such an incredibly unique building. Look up and you will see the most awe inspiring stain glass that forms the top of the State Capitol building. Light beams in through stained glass in every room and history lines the walls.
Riverwalk| Walk along the water where you can see the USS Kid, walk out onto a pier for a perfect view of the bridge over head, or stroll down to get your steps in. The River walk was a fun little stroll to stretch our legs after driving into Baton Rouge and would be a fun place to take a picnic.
Government Street | Government Street is beaming with up and coming shops, and unique restaurants to try such as Elsies Plate & Pie, City Pork, French Truck Coffee, Circa 1857, and more!
Baton Rouge Restaurants
Elsies Plate & Pie |Elsies Pie is located on Government street along with many other unique restaurants such as City Pork. We visited during Restaurant Week(mentioned below) where we got three courses for a discounted price. We rolled out of Elsies after chowing down on some delicious food, not to mention scrumptious pies. We probably shouldn't have eaten all day there was so much food, and every bite was delicious. A lot of their menu for Restaurant week was unique to that week so some items may not be served during regular business weeks. We started with Spinach Dip & Pork Rinds as well as Asian chicken bites and we were totally not disappointed. We ordered the Crawfish Mac & Cheese and I could have licked the bowl, SO GOOOOD! Connor ordered Sweet Potato & Pork and it was a unique combination that we now know we absolutely adore! We went on to eat the Eye of the Tiger pie and we wasted no time cleaning our plate. I would go back to try every single one of their pies…yum!! We loved the atmosphere of Elsies and would absolutely visit again to try more of their amazing food. Times |Sun&Mon 11-9 Tues-Thurs 11-10 Fri&Sat 11-11 Our Favorites | Crawfish Mac & Cheese and Eye of the Tiger Lemon Icebox Pie
White Star Market |White Star Market is a really unique little spot. Inside there are multiple restaurants ranging from Mexican to Thai to Pizza and they even have multiple makers set up on certain days. They allow pop up markets in their spaces as well so you get the best of both worlds, great food and you can shop for unique and handmade finds! We tried Govt Taco and got three tacos as well as their Supreme Corn which was delicious. We loved the fact that you can visit White Star Market with multiple people and everyone can get what they like and everyone is happy. They have seating in the middle of all the vendors as well as some seating outside. We tried three tacos, Clucks & Balances, Bovine Bureaucracy, and Steak of the Union. Times | Times vary for each restaurant so click the name above to check the website. Our Favorites | Clucks & Balances
Tonys Seafood | Recommended by locals as a must go restaurant in Baton Rouge for Seafood. We walked in on a Saturday and it was packed with people. One side is a fresh seafood market where you can order boiled crawfish or fresh fish of all sorts. Another side is a line you can order meals to go and choose what you want from an array of many different options. We got crawfish poboys and they were good, we would absolutely go back to try their boiled crawfish. Right next door is the Louisiana Seasoning Factory. Times | Sun-Thurs 8-7, Fri & Sat 8-7:30 Local Favorites | Fresh Seafood, Boiled Crawfish
Other Restaurants we heard were amazing, but didn't get to try this time!
City Pork | Locals raved about City Pork and how delicious everything was!
Masons | Known for their famous Bloody Marys and burger showdowns weekly.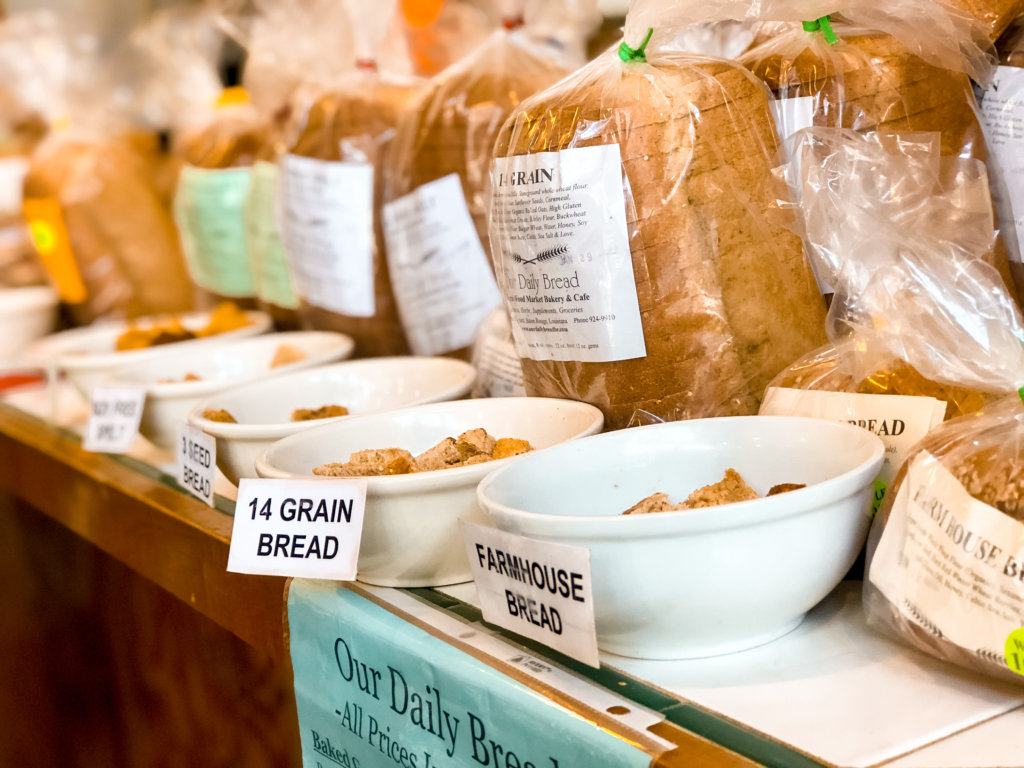 Other in Baton Rouge
Three Roll Estate | We loved this place and their mixed drinks were on point. We signed up for the free tour and we learned so so much! At the end of the tour they allow you to taste all the different spirits for a dollar each, we just split one shot glass each which was plenty. We loved the Spiced Rum, all of their spirits were very smooth and delicious. The interesting part about Three Roll Estate is that it is an estate distillery meaning the whole process from the sugar cane to the spirits are owned and made by the same family!
Tin Roof Brewing | We truly enjoyed Tin Roof Brewing. We visited on a Saturday and it was pretty packed, they had a food truck, and a seasonal sour release which was pretty neat. As i planned our trip I looked at their calendar and they have a lot going on week to week, so absolutely worth checking out! I am a huge sour beer fan so I fell in love with the Paloma Gose. They had another sour release but they ran out before we got there, I am sure it was delicious too. The atmosphere here is neat with food trucks, corn hole, and games, and open air seating which is perfect for sunny days! Times| Tue-Fri 4-10, Sat 12-10, Sun 12-8. Happy Hour 4-6 except Saturday Our Favorites | Paloma Gose
French Truck Coffee | You cannot miss this bright yellow building as you are going down Government street. Such a precious little building with the truck parked right outside. They had plenty of coffees to choose from and plenty of seating inside for friend meet ups or just to study. Times | Mon-Fri 6:30-6, Sat-Sun 8-6
Restaurant Week | Happens once a year in Baton Rouge Later January, Early February. Over 30 restaurants participate in offering 3 course meals for a majorly discounted price. Such a neat concept as you can visit multiple places you have never been and you do not have to break the bank. We visited Elsies Plate & Pie this time, but will absolutely try and make it back to try other places. Absolutely worth adding to your calendar! Click on the name above to see what was offered this year!
Mike the Tiger Exhibit | Visit the campus of LSU, see Death Valley, and even visit Mike the Tiger in his special exhibit. Being an Aggie, I have always heard about Death Valley and how crazy Football games are within the stadium so it was so unique to see the stadium in person!
Red Stick Social | I'm convinced that this is one of the neatest places to hang out and I absolutely adore the atmosphere that this place offers. They have so many places you can gather together with friends or coworkers. They have an area full of couches and comfy seating, seating in the bar area, and seating upstairs! They have a bar as well as bowling upstairs. Such a unique place that is needed everywhere, a common place for people to gather and live life together. Times | Sun 11-10, Mon-Thurs 4-10, Fri&Sat 11-12
Shopping in Baton Rouge
Red Stick Farmers Market | SO many vendors outside and there are even more inside. Visit to find fresh fruit, vegetables, plants, jams, breads, and more. I am a huge fan of farmers markets and this one was so unique because it had an indoor(Main Street Market) and an outdoor area. Times |Sat 8-12
Circa 1957 | A store full of everything and anything you can imagine. They had the most unique treasures within their walls from old one of a kind doors to vintage knobs and more. I could walk through Circa 5 times and still miss treasures. They even have a cafe in the back that you can stop at so you can take your time inside. There was one booth that had lights made out of unique items such as globes, a room full of antique knobs, art supplies, home decor, and I decided if I had more room I could have definitely gone broke in here. Times | Mon-Sun 10-5
Mosaic Garden | Mosaic Garden is literally directly behind Circa 1857 as well as the shop below. You can visit all three and only park once..Hallelujah! I loved the unique gift ideas inside of Mosaic garden, they had so many to choose from and each were so different and special. They had gifts for all ages and so many things I had never seen before. One of my favorite finds inside was a book on different animals but when you turned the pages it looked like the animals were moving or running, so so cool! Times | Mon-Sat 10-5
Polished Peacock Antiques | I noticed right when I walked in their little air plant and succulent display that was absolutely precious. They have different planters you can choose from and you can put together a little garden yourself. They were in the process of adding more antiques when I visited but absolutely worth it to stop in. Plus its right behind Circa and next to Mosaic Garden. Times | Mon-Sun 11-5
Other places we heard were awesome but didn't get to visit this time!
13th Gate Escape– Rated #1 haunted house in the nation, and has amazing escape rooms as well.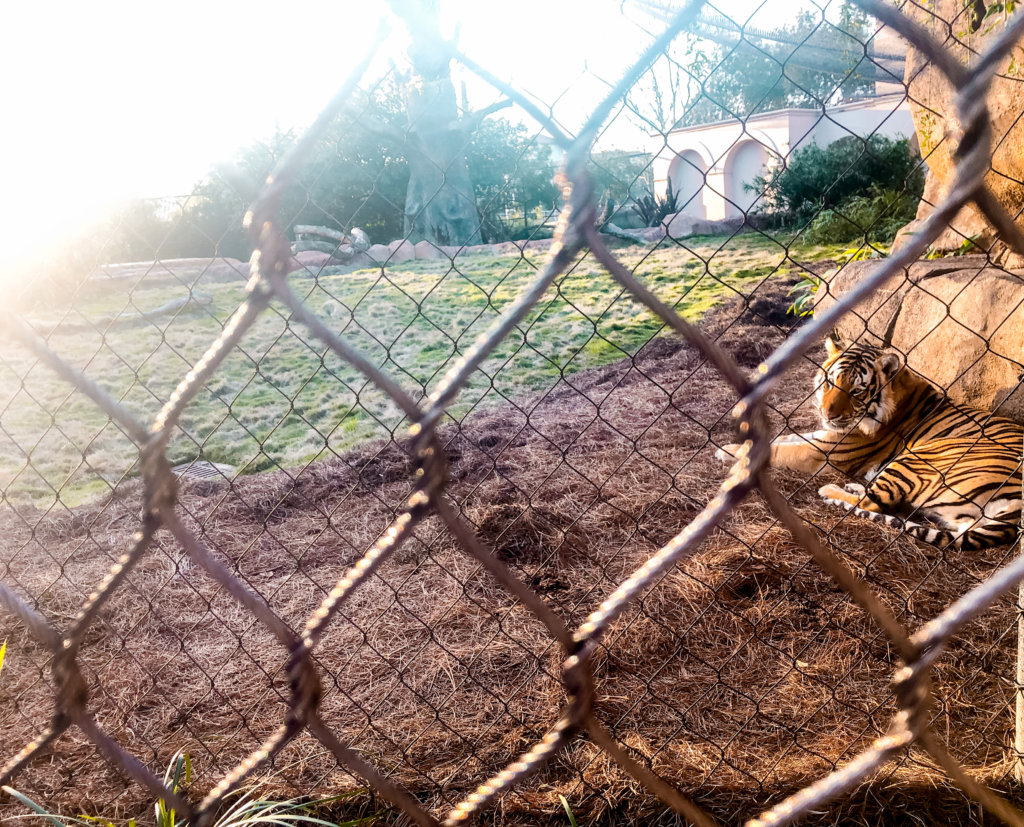 Here is to unravelling this life we live one adventure at a thyme. Happy travels friends!
For more travel guides and Full Time RV Living guides, make sure to explore the main page at Unravelledthyme.com
With Joy,
Paige