Support Local | Kingwood, TX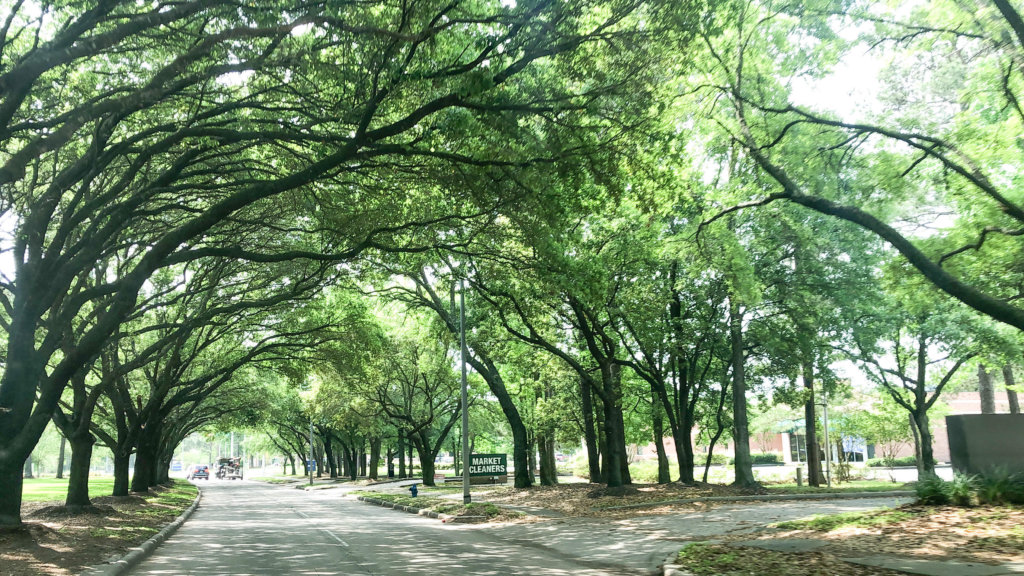 As we venture into another month of quarantine, let us not forget about all the businesses that we love so much. I compiled a list of local restaurants, shops, and activities to help uplift and encourage our local businesses. Use this list to order a meal, or margarita to go and take a break from cooking to support Kingwood businesses. Click on the Restaurant name to be redirected to their website or Facebook to stay up to date with new deals! Unless otherwise noted, these restaurants are continuing to serve their normal menus as well. Help out your local businesses by buying dinner, drinks, tipping generously, and buying gift cards for others or for you to use at a later date! Here is to unravelling this life we live one…margarita at a time. 😉
For a free printable list, subscribe below.
Processing…
Success! You're on the list.
Whoops! There was an error and we couldn't process your subscription. Please reload the page and try again.
Restaurants
Raffa's Waterfront Grill Gluten Free Available
Family Pack for 4 Daily Specials on Facebook
Cheeseburger Pack w/ Fries | $35
Chicken Alfredo w/ Salad & Rolls | $40
Cajun Pasta w/ Salad & Rolls | $40
Roasted Chicken w/ Mashed Potatoes & Rolls | $35
Asian Salmon Pack w/ Salad | $49
Mediterrean Chicken Pack w/ Salad | $45
Short Rib Take & Bake w/ Salad | $40
Abbreviated lunch/dinner menus also available
Bottled Wine & Beers 40% off and Mixed Drinks available
25% off all wines
$10 for a 6 pack of beer
Check Facebook for Daily Specials- Latest Grilled Salmon Family Dinner $55
Family Meals on Specific Entrees- $35

Spaghetti, Chicken Alfredo, Chicken Penne, Cheese Ravioli, Spinach Ravioli, Grilled Chicken, Mac& Cheese, Hamburgers, Chicken Strips

Salad Family Meals |Half Pan |$25

House, Caesar, or Greek Salad

Order $25 or less off the pizza menu—-get a free 8 inch pizza!
Order $35 or more off the regular menu— get free 12 inch pizza!
Wine & Beer available with To Go Order
Jambalaya Family Meal w/ Salad | $39.90
Chicken or Shrimp Alfredo Family Meal w/ Salad | $39.90
Nurse Shark Burger Family Meal w/ Fries | $29.90
Harborside Chicken Family Meal w/ Salad | $49.90
Chicken Tender Family Meal w/ Salad | $39.90
Shark Bite Family Meal w/ Salad | $49.90
Shrimp Boat Family Dinner w/ Salad | $39.90
Take & Bake Lasagna | $40
Take & Bake Artichoke Dip
40% off Wines
Chimichurris | 4-7:30pm
Offering specials on Facebook Page | Latest Offer Rack of Lamb, Bottle of Wine, Two Mini Tres Leches
Wine available with To Go Orders
Helping others, for every Family Meal Deal & Large Quick Chick they deliver a meal to someone front lines
Small Family Meal Deal (1 Large Quick Chick, 5 croissants, 2 large sides, 5 cookies) | $25
Large Family Meal Deal (2 Large Quick Chicks, 10 croissants, 2 large sides, 10 cookies, 1 gallon Sweet Tea) | $45
Homeschool Survival Kits(Deep Eddy Alcohol Kits)
Drink Packages | Titos, Vodka, and more!
Wine & Beer
Lupe Tortilla | Curbside & Delivery 11-8:30
Strawberry & Regular Margaritas To Go
Express Drive Thru Menu | No Need to Order Ahead | Fajitas, Tacos, Nachos, Chips & Queso
Family Packs
Catfish Fryday | $13.99 Catfish Meal 11-8pm
Family Wing Packs | 50 wings & Fries $40
Taco Tuesday Family Packs $40
Creamy Pesto Pasta Family Pack | $40
Check Facebook for Daily Family Deals as they change throughout the week!
Curbside Menu Available
Curbside Margaritas | $8 SIngle, $45 Pitcher
Take Home Pizza Kit | $10
Regular Pizza, Pasta & Wing Orders
Easter Breads | Honey Bunny & Quiche available
Regular Menu Available
Kingwood Taco Shop | Open till 4pm
Daily Family Pack Specials for 4 $40 | This past week they had Carne Guisada, Enchiladas Family Packs, check their Facebook here for updates.
Regular Menu Delivery to Car
Los Cucos | Drive Thru, Takeout, & Delivery(free within 5 miles)
Ask about Half Price Fajitas
Margaritas To go w/ Food Purchase

Gallon $80
Flavored Gallon $90
Frozen or On The Rocks $7
Flavored $8
Back Pew Brewing | Pickup Times M-F: 11-6 PM; Sat: 11-4 PM
6 packs & Crowlers to go | Order online & call to pickup(deliver to car)
Trailer Park Taco Family Packs | $25
J Christophers Pizza & Pasta | Order Online 11-9
Regular Menu Available
Value Menu

10" Thin Crusts Pizza starting at $3.99
12" Thin Crust Pizza starting at $4.99
14" Thin Crust Pizza starting at $5.99
Cheese Calzone | $4.99
Sausage & Pepperoni Calzone | $5.99
Pastas Starting at $4.99
Side Salad | $2.75
Small Greek Salad | $6.50
Chicken tenders w/ Fries | $4.75
Baked Ziti, Fettuccine or Spaghetti Family Packs | $49
Use SAVE5 at checkout to save on $15 dollars or more
16 oz Margarita $10
Family Party packs available Fajita: Beef,Chicken or Mix w/ Chips & Salsa
Margaritas & Alcoholic Drinks w/ Food Purchase
Gallon Margarita | $54.99
Taco Tuesday Taco or Nacho Pack | $29.99
$1 Donation, get cup of soup
Half price bottle of wine with order
Curbside Pickup
Margaritas To Go
Tuesday & Thurs Two for One Wings
Essential Grocery Packs Available
Check Facebook for weekly deal
Ready to Grill Steaks
Margaritas to Go
Family Packs to go | Vary by Location Call for Specifics
Family Meal Deals

Pancake Sampler $32
Chicken N Dumplins $30
Meatloaf $34
Homestyle Chicken $34

Order a Family Meal Deal & Get 4 Bacon Breakfast Bowls for Free!
Easter Heat N Serve Meal | $125 Serves 10
Donate 1 Dollar to Frontline Workers with every meal
$2 dollar Fish Fry Day, Buy one get one for $2
2 Meat Plates for $24
Family Pack Specials $34.99
Family Packs thru Chick Fil A app
Kingwood Sonic | Drive Thru
Wacky Pack Meals 1.99 Thru April 30
Kingwood Farmers Market | Still open Thursday 3-7
Open for Delivery & Pick Up
Carrabas, Smallcakes, Coco, Taste of Greek, Freddys, Schlotzkys, Chachis, Mencius Gourmet Hunan, Marble Slab(Carry Out), Hunan Garden, Kingwood Meat Market(Carryout), Kingwood Bagel(6am-2), Chelseas(1-6pm), Taste of Thai & Sushi, Little Ginger,Dominos
Kingwood Restaurants Temporarily Closed
Zacharys, Union Kitchen, Akashi (till April 13), Fuddruckers, Gigi's Cupcakes, Lubys, The Berry Bar, Pei Wei(till April 5)
Help Local Area Nonprofits
Family Promise is asking for Gift cards to Local Kingwood Area restaurants.
H.A.A.M | Monetary donations
Family Time | Monetary & Supply Donations
Shops
Pretty Little Things Boutique | Shop Online, Free Local drop off & Shipping
Dapper Darlings | Free Shipping over $30 & Free Local Delivery
Stacey's Sweets | Online Ordering & Buy some for her to deliver to local hospitals!
Vessel Pilates | Online Shop, Free Local Delivery, and Virtual Classes Available!
Activities
Kingwood Branch Library | Offering Read Alouds & Activities on their Facebook Page.
Mud Pie Company | Paint Pottery Kit
Lake Houston YMCA | Virtual Classes & Free Educational Resources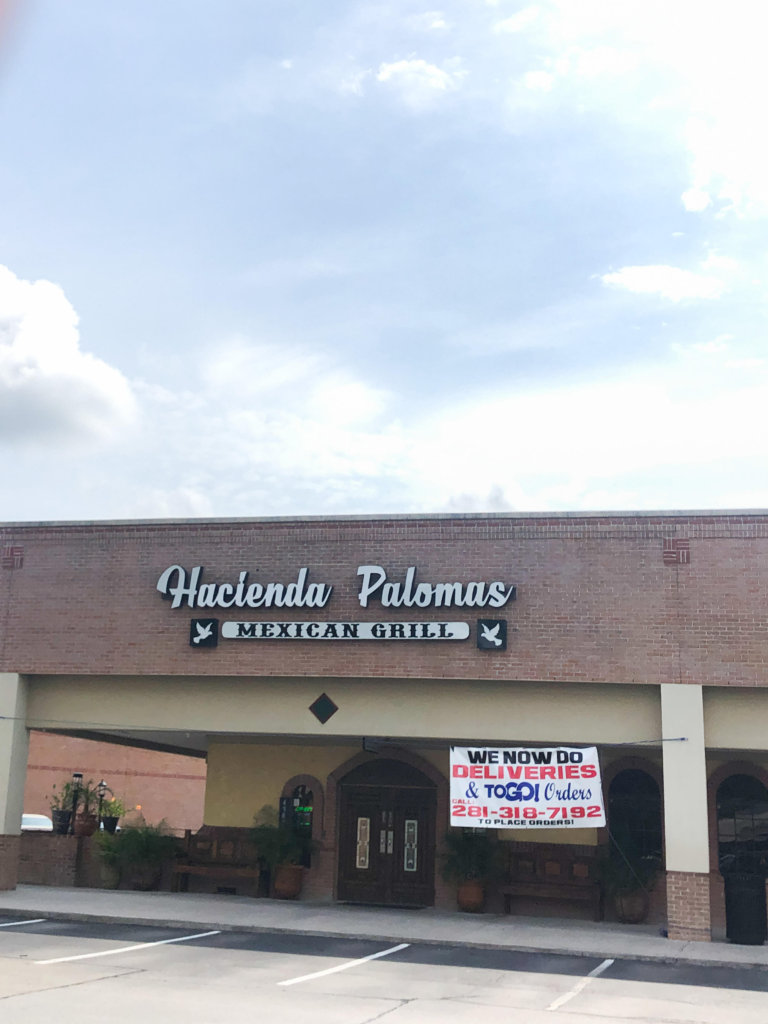 Hope this list brings a little joy to your moments today, happy feasting friends!
For Texas Travel Guides Click Here
For USA Travel Guides Click Here
For more ideas and guides, scroll to the bottom of this page 🙂
With Joy,
P
---
---