The Marley Messenger | May
Oh hey, Marleys here, just living this life one hundred miles a minute. P.S. I apologize for this being almost two months late…time flies when you are having fun. May was a splendid month full of celebrations, the beginning of summer, and the start of snocones
!
W started off celebrating two dear friends of ours by attending the Red Dirt Music Festival. Helllloooo Lineup! Oh my goodness when I saw the line up I think I had to double check I was reading it correctly. It was amazing and I am planning to get tickets for next year. We all love country music so we fit right in at the Red Dirt Music Festival. For years they have worked for these degrees so we thought we could celebrate with good drinks, friendship, and great music. Love my home team.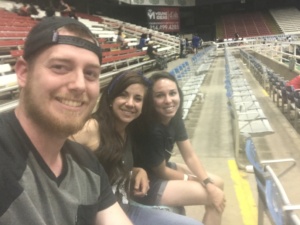 We also got to celebrate my brother in laws success at Arena Football. I did not realize that I married into the tallest family ever until I saw him play. He was the tallest person on the field by a longshot. It was so fun to watch him succeed in something he has worked so very hard for.
Then we continued to celebrate graduation by attending one of our last Texas A&M graduations, until I convince all of our children to go there of course. Someone at A&M had the great idea of having an outside ceremony…in Texas..IN TEXAS.. at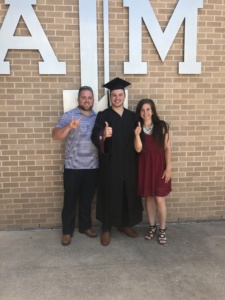 Kyle Field(football arena). Lets just say by the end of the ceremeony I was questioning whether I had just jumped in a pool of water or if it was sweat. But besides the heat, little brother trotted across that stage and received his diploma. I stand proud of that guy every day and how he grows into a more incredible guy every moment. The rest of the weekend we spent eating some good food, celebrating Mom for mothers day with a scavenger hunt and spending time with some of our favorite people. Can we just say that moms make the world go round? On mothers day I took a moment to stop and think about all the paths my mom has guided me down, all the life events that she talked me thru, and I couldn't help but think how much she has impacted and influenced my life. Life would be SO boring without her.
May was FULL of celebrating our home team. Those we adore and would do anything for. Some of those people are Thomas and Rachel. On May 20 we got the honor of standing by both of their sides and it was perfection. We danced the night away, ate some delicious Mexican food, and got to see two of our dearest friends link their lives together. Have I said how fun it is to have friends who are beginning this "we can be adults, or at least act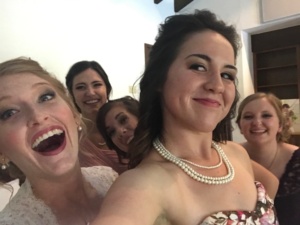 like it" stage together…we are maneuvering all of these roads together.
Last weekend was spent celebrating yet another graduation but this time for the babiest baby of the family. My youngest cousin Tori who is 8 years younger than me. We both have three brothers so growing up with six boys running around, you could say Tori and I stuck to each other like glue. We are the best of friends and the coolest announcement is she is going to UNT to pursue Music. Besides the fact that she is amazing at Music…the best part is UNT is only two hours from me…happy dance! We celebrated by swimming at the island(fresh water springs) and rejoicing in each others company.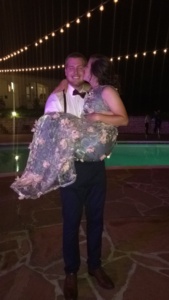 If I have not said it before I adore that husband of mine. He is my travel buddy, my adventure sidekick, my constant encouragement, my steadfast support, and this life would be lame without him. When I stop and write about these weekends where we have spent with those we adore and driven miles to see, I cant help but think of all the memories the two of us are making. I LOVE spending my moments with him and creating such a cool story together.
Here is to Unravelling this life we live one moment at a Thyme.
With Joy,
Paige Marley
---
---