15 things I learned in Australia
I am a traveler. It runs in my blood. I love the thrill, the unknown, and the curiosity it brings.
I ventured to the land down under to visit some incredible friends of mine all the while getting to hold a koala bear and feed some HANGRY(It is a real thing, yall) kangaroos.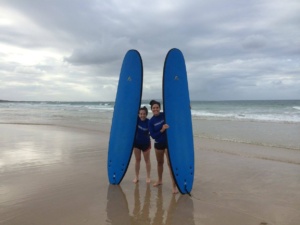 I learned a lot on my trek to Australia and my oh my what a joy it is that I get to share with all of yall.
Kangaroos are not roaming the roads, I never saw ONE kangaroo in the wild. I did get to feed quite a lot at the Australia Zoo…which was WAY better than encountering one on the road, they are jerks!
Koalas have the LIFE. Sleep, eat, get held, and repeat….ALL. DAY. LONG. I am honestly surprised I didn't maneuver one of the tiny ones in my carry on…they are cauteeee!
When you say thank you, instead of saying you are welcome they say..Thats Ok. Threw me off every time I encountered it…whats ok, are you okay…AM I okay?
Australians are the most laid back and relaxed group of people in the world, I swear I did not encounter one stressed out Australian.
The Great Barrier Reef is the coolest thing in the world, especially if you get to snorkel. We may have encountered a four foot shark that we were convinced had his family of Great White behind him, but it was absolutely splendid. We ventured to Cairns(pronunced CANS) Australia and booked a trip thru Big Cat Cruises.
Hammish and Andy should be followed by everyone everywhere. They are hysterical and we may have binge watched them one night. The gap year dvds are the best.
The Crocodile Hunter is a hero in Australia and the Australia Zoo is a must see on your journey.
Tim Tams are the BEST part of Australia. They are small chocolate cookies that are absolutely delicious. We may have blown threw 15 packets…no shame here!
Abseiling=Rappelling=You must go abseiling while in Australia.
Riding Camels on the beach while overlooking turquoise Australia beaches is pretty much perfection.
Surfing in Australia is WAYYY harder than it looks. It probably didn't help that the day we decided to learn to surf was also the day that huge force winds decided to venture our way, but we survived. It is an absolute blast, but you will never how hard it is to drag a surfboard thru deep sand until you experience it for yourself.
Passion fruit and Mango are the fruit of choice in Australia. Their Pavlova is amazing as well and should be tried by everyone!
Everything is expensive in Australia so spend money wisely!
 Footie games..kind of like Rugby, are nothing like Football! They don't stop after every down, they just keep moving…so they are kind of in really good shape. Lets be real, everyone on the coast in Australia are extremely fit!
If you have the chance to go to Australia..do it.
With Joy,
Paige Walton
---
---